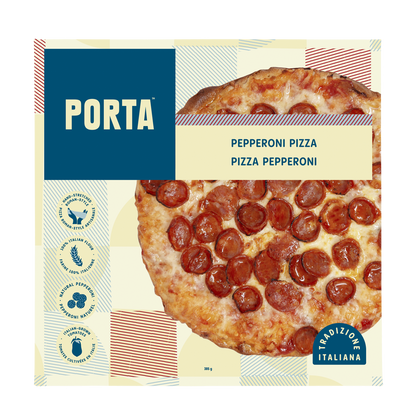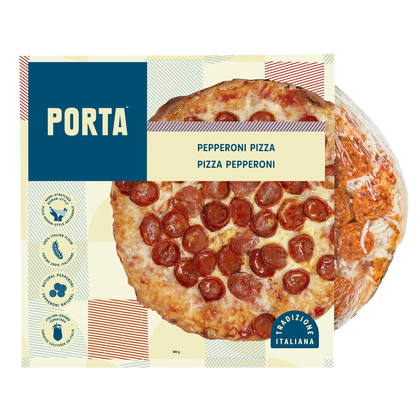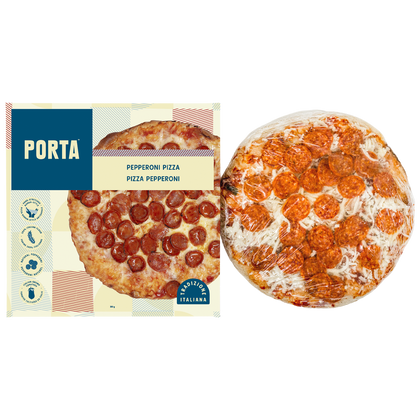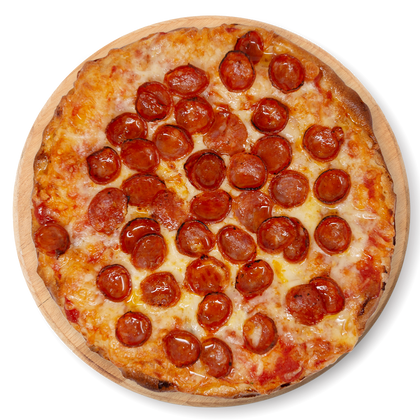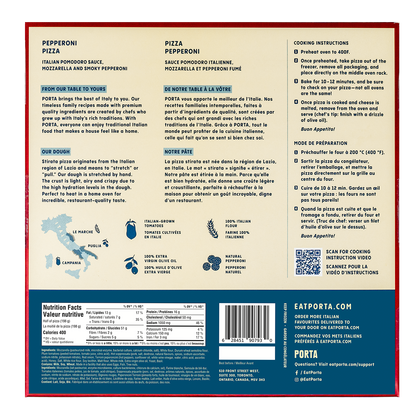 Pepperoni Pizza
Italian pomodoro sauce, mozzarella and smoky pepperoni.
$9.00 / Serves 1
Serving Size: Serves 1 Consumer Item Net Weight: 385 gr Single Unit UPC: 628451907909 Master Case GTIN: 10628451907906 Case Pack Size (Units): 10 Ingredients: Mozzarella (pasteurized milk, microbial enzyme, bacterial culture, calcium chloride, salt), white flour, plum tomatoes (peeled tomatoes, tomato juice ), water, pepperoni (pork meat, salt, dextrose, natural flavours, spices, sodium ascorbate, sodium nitrite, potassium nitrate ), ground fennel seed, salt, white rice flour, soy lecithin, malt, whole milk, yeast, extra virgin olive oil. Contains: Milk, Wheat
Preheat the oven to 425F.
Once the oven reaches 425F, take the pizza out of the freezer and place on a baking tray or directly on the oven rack.
Bake for 9-10 minutes and be sure to check in on your pizza. Not all ovens are created equal!
At 9-minutes, switch the oven setting to broil.
Cook your pizza on broil for about 1 minute or until the cheese starts to brown.
Take the pizza out of the oven, and if you'd like, drizzle it with some Olive Oil to finish.
Buon Appetito!